All levels are welcome.
Subscriptions have a fixed place in the booked course. Subscriptions are not transferable. If you are unable to attend, please cancel 24 hours in advance (email, WhatsApp, message) so that I can plan accordingly.
For the flexible yogis without subscription
Trial lesson by advance booking
Umiken Opening from 15.08.23
Arogya Studio, Oberdorfstrasse 5, 5222 Umiken
Teaching language in German. Translation into English if necessary.
Private lessons upon request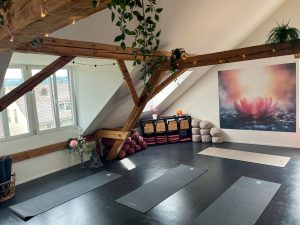 Tuesday
08:00 – 09:00 h Feminine Yoga
09:30 – 10:30 h Hatha Yoga
19:30 – 21:00 h Yin & Restorative Yoga
Wednesday
08:30 – 09:30 h Hatha Yoga
18:00 – 19:00 h Feminine Yoga
19:30 – 21:00 h Yin Yang Yoga
---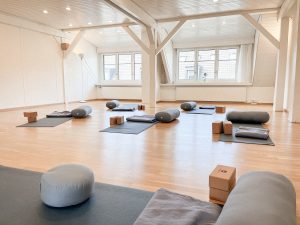 Monday
19:45 – 21:15 h Yin Yang
---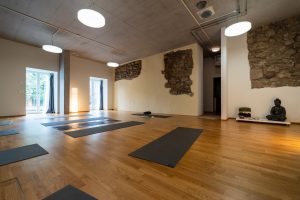 Tuesday
17:30 – 18:30 h Restorative Yoga
Thursday
07:00 – 07:30 h Meditation
07:45 – 08:45 h Yin Yoga
09:00 – 10:00 h Restorative Yoga