For many years I have been supporting and accompanying people in a wide variety of, sometimes very demanding professional and private situations in my everyday work. For me it is always important to understand and accompany the person as a whole.
With my training and further education as well as through my professional experience, I was able to acquire knowledge that I can use specifically in Personal Health Coaching. My approach in coaching is to build a feeling of self-efficacy and self-confidence and to focus on small and large successes.
I discovered yoga and meditation during a personally very challenging time. I've found that I can recharge my batteries and calm down so that I can approach situations with the composure that is often necessary. Often it is just a matter of regular practice contributing to well-being.
From this experience I decided to do a yoga teacher training. Since then I have continued to educate myself in this area and am happy when I can pass on my experience through my offers and contribute to your health and well-being.
Education
since 2023
in training as a yoga therapist IAYT 875-hours, The Yoga Therapy Institute, Amsterdam
Yoga Therapy Foundation Course 100-hours
Ayurvedic Healing & Yoga Therapy 50-hours
Trauma-Informed Yoga Therapy 35-hours
YT for Endocrine & Immune System Disorders 50-hours
YT for Reproductive System, Family Dynamics & the Ageing Process 50-hours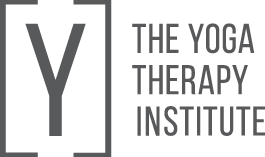 Meditation & Yoga Nidra Teacher Training 300 RYS (Yoga Alliance cert.), Zuna Yoga, Bali
CAS Personal Health Coach, Universität Basel, Departement für Sport, Bewegung und Gesundheit, Prof. Dr. Lukas Zahner
Restorative Yoga Training 25 RYS (Yoga Alliance cert.), Siddhi Yoga
Pranayama Training 50 RYS (Yoga Alliance cert.), Sampoorna Yoga
Yin Yoga Training 60 RYS (Yoga Alliance cert.), Sampoorna Yoga, Costa Rica
Yoga Teacher Training Kambodscha RYS 200 (Yoga Alliance cert.)
CAS Supported Employment, HSLU Hochschule Luzern
Bachelor of Arts FHNW in Social Work, Basel
eidg. Dipl. Human Resources Specialist
Kauffrau EFZ
work experience
Company social counseling (UBS): Prevention, case management for absences, reintegration after illness or accident, conflict counseling, budget counseling, addiction counseling
Job coaching for teenagers / young adults with mental or physical disabilities
Trainer in SMEs and large companies
Social work with young people
human resources specialist
Commercial clerk
My hobbies are yoga, travelling and photography